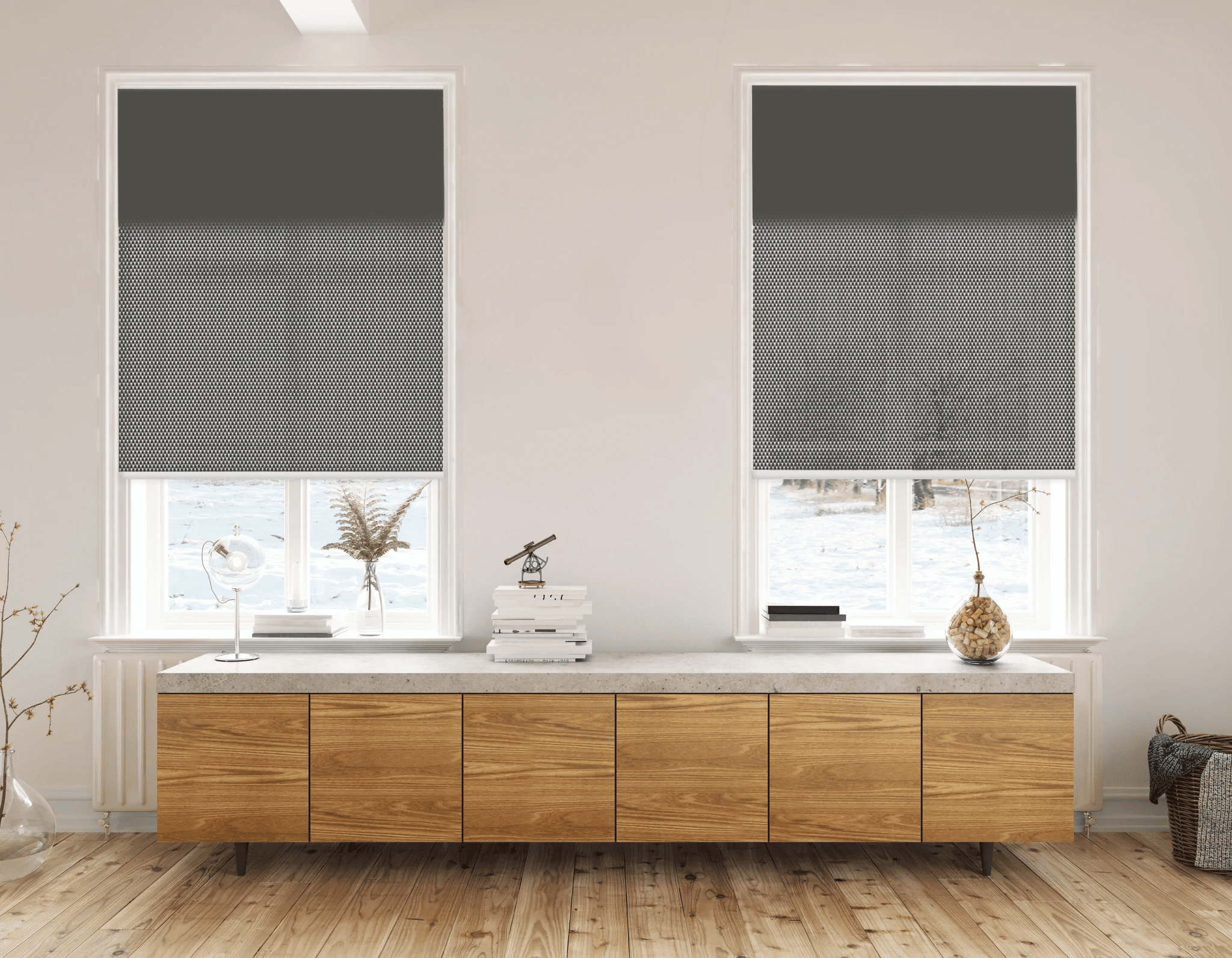 Shop Window Treatments
Double Roller Shades

Energy Efficient
Room Darkening
UV Protection
Double roller shades are the perfect window treatment decision. Layering both solar and blackout shades on one window frame, double shades provide the benefits of both. Combining room darkness and privacy at night, while still having natural light during the day without glare. Double shades are a great option for bedrooms, nurseries, and offices. Upgrade to motorization to add convenience and ease to adjusting between your two window shades. All roller shades are handcrafted in the USA using premium grade materials only. 
Looking for measuring help? To view instructions, click here.
Step 2
Back Shade Color (Blackout)
Step 3
Front Shade Color (Solar)
The openness percentage refers to the amount of sunlight that filters through your shades based on how tightly the fabric is woven. Higher percentages allow more light to filter through, while lower percentages allow less light through.
Motorized shades eliminate dangerous cords and create a safe environment for your children and pets. Adjust one window covering or a group of coverings for ease and convenience. Control your shades with a remote control, free smartphone app, or upgrade to a smart hub to use Google Assistant or Amazon Alexa to control your shades with voice commands.
5 year warranty.
Step 9
Side Channel (Optional)
TOTAL
$
225.69
-
+ Free Shipping up to 92" in Width
Your custom made shades will ship in 4-5 business days.
Shop Now. Pay Later.
Get the window treatments you love without breaking the bank.