Doors & Sliding Doors Blinds
Doors with windows create a beautiful statement feature and add value to your home. Like a portal between two worlds, you might need a little extra privacy from those windows. Blinds or shades for doors help filter the light through your windows and add a layer of privacy between you and your neighbors. French doors, sliding glass doors, and front doors can all benefit from the perfect window treatment.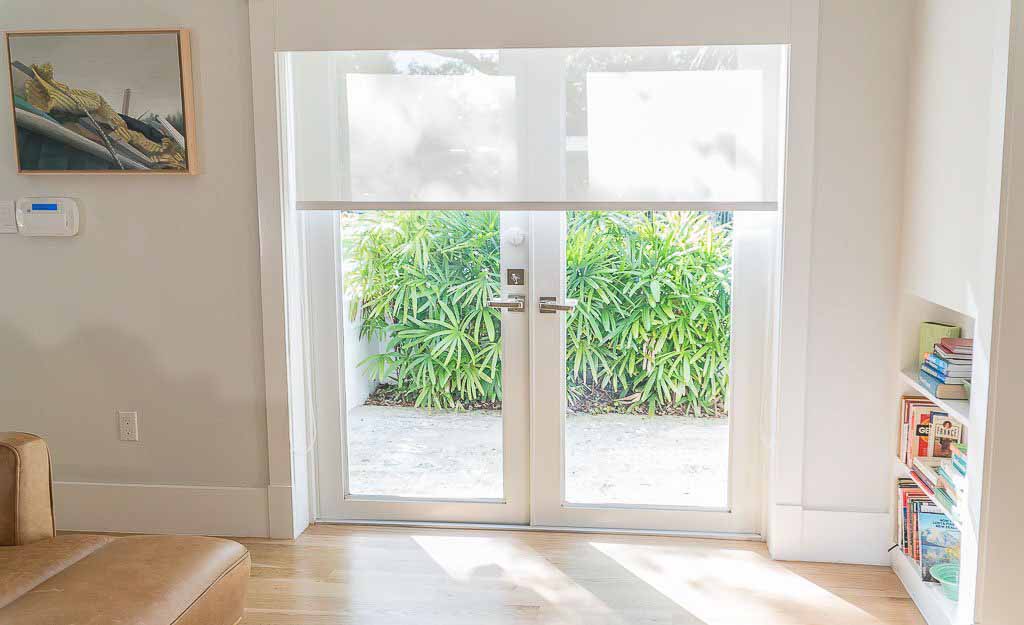 Find the perfect window blinds for your doors
Reduce the glare, while keeping your view with solar screen shades for doors.
Blackout shades help increase privacy for all types of doors, including sliding glass doors.
More privacy, more light control. Light filtering shades are perfect for your entry ways.
Control your view in and out with ease by installing illusion shades for all types of doors.
Choose According to your Needs
Blinds for doors and sliding glass doors come in a wide range of materials, colors, and styles, making it easy to find one that matches your home's decor. They can add a touch of style to your doors and windows, while also providing practical benefits such as light control and privacy.
One of the main ways that blinds can provide insulation is by creating an additional layer of material between the door and the outside environment. This layer can help to block some of the transfer of heat, sound, or other forms of energy that would otherwise pass directly through the door.
Bathroom Window Treatments
Window Blinds for Living Room
Bathroom Window Treatments
Need help deciding on a window treatment?
Need help deciding on a window treatment?